FIGHTERS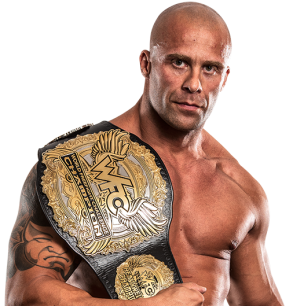 Nandor Guelmino
FIGHTER INFO
From:
Vienna, Austria
Age:
46
Height:
191 cm
Weight:
105 kg
Gym:
MMA
Record:
11-5-1
FIGHT HISTORY
FIGHTER BIOGRAPHY
Nandor Guelmino, started training martial arts at a very young age and gained black belt in taekwondo at the ahe of 14. At the age of 16 he completed the second Dan.
After that he started with bodybuilding and gained 25 pounds of muscle in a few years. He started training MMA right after he saw the first event on TV when he was working as a bodyguard in Saudi Arabia.
At that time there was only a small school in the seventh district of Vienna, which offered Martial Arts. His first Trainer there was Fritz Kern who taught him the basis for ground fighting. Later he switched to Fox Gym where he trained bodybuilding and jiu-jitsu.
In December 2006 Nandor had his first MMA fight against a professional boxer, which he dominated the entire fight but a draw was ultimately judged (because no judges were present). After some struggle he got the chance in 2008 to fight against Semmy Schilt (3-time K1 champion at the time). It was Nandors fifth fight and a great experience. Thanks to his good performance he became the first Austrian who got the chance to fight for the WFC.
At WFC 17 on October 21, 2012, he became WFC Heavyweight Champion when he defeated Emil Zahariev from Bulgaria.
Latest news related to Nandor Guelmino